Political tourism: Houses of Parliament, UK
My summer trip began with two full days spent in London, a city I hadn't been to in over a decade. Since my main focus was to get over my jetlag as soon as possible, I kept busy all day by engaging in a form of extreme sightseeing most people usually do from the comfort of a bus: Buckingham Palace, 10 Downing Street, Westminster, Westminster Abbey, Trafalgar Square, Fleet Street, Camden Town, St Paul's and more … on foot.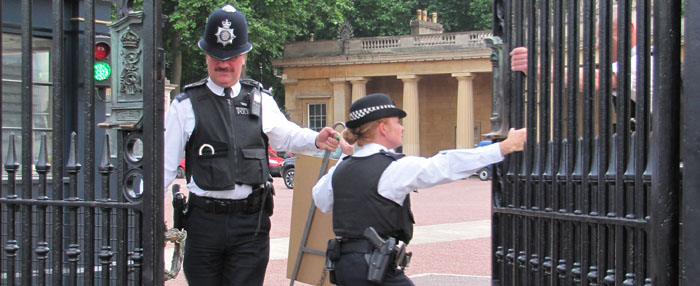 Whilst lining up for the public gallery of the House of Commons I met a few other 'political tourists' including a social science teacher from Colorado and a Chilean student who had just spent a year studying political science in Austria. We waited a full two hours in St Stephen's Hall as tickets for Prime minister's questions had all been snapped up by friends and families of sitting MPs as well as the city's many diplomats.
Once David Cameron had exited the House of Commons, many seats within the public gallery opened up; this was our chance to see British parliamentary democracy in action. I stayed in the gallery for two government statements: Assessment Accountability and Pupil Premium – Mr David Laws, Government response to Alcohol Strategy Consultation – Mr Jeremy Browne. Oddly enough, two weeks later I, while watching BBC Parliament in a hotel room in Aberdeen, the statement about Alcohol Strategy had moved to the House of Lords. Trust me, BBC Parliament is the best channel to watch before falling asleep, but I digress.

Britain being a monarchy, a quick walk by Buckingham Palace was in order. A large mass of tents had been erected around the northern curb of Constitutional Hill near the Victoria Memorial as the country and the world were waiting for the birth of the newest heir to this antiquated institution. I extended my arm and camera above some of the tarpaulin and managed to capture a live broadcast by CNN journalist Christiane Amanpour. What a waste of journalistic talent, covering what Britain's satirical magazine Private Eye summed up best: Woman has Baby – Inside: Some other stuff.

Other notable moments in London included my first Tesco experience near the Houses of Parliament, the House of Commons souvenir shop and of course meeting an old friend up near Camden Town.